just peace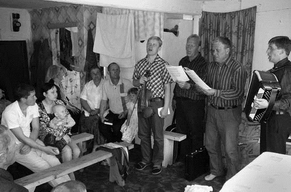 Responsibility in Society and World
Authors: Hermann Heidebrecht, Johannes Dyck
Russian-born Mennonites didn't have the possibility to conduct official mission or diaconic work. Soon after their new beginning in Germany, many Mennonite congregations established their own missionary projects in Germany and in different countries in the world. There are church planting projects in Germany (often in the new federal states) as well as in the countries of origin: Russia, Kazakhstan, Kyrgyzstan, Ukraine, Moldova, and other countries of the former Soviet Union. Later, many projects in South and East Europe (Romania, Bulgaria), Latin America (Brazil, Bolivia, Mexico etc.), Africa (Kenya, Ethiopia etc.), and other parts of the world were added. In addition to church planting, several churches support schools and orphanages.
The mission work of Russian-born Mennonites is done through their own newly created Mennonite organizations. Sometimes, missionaries are sent to work through other German or international mission societies.
Schools and diaconic social projects
In the last few years Russian-born Mennonites have launched several private denominational-based schools or worked together with Christians of other confessions in establishing these. An example is the Christian School Association Lippe (Christian Schulverein Lippe e.V.) which operates several schools in Detmold and its vicinity with more than 2.300 students and 200 teachers.
The importance of school projects of this kind for a successful integration of Germans from Russia into German culture was recognized by the governmental structures at different levels.
Museum of History of Culture of Germans from Russia
The founder of the Christian School Association Lippe and of a school in Detmold, Otto Hertel, a former physics teacher from Kyrgyzstan, had a strong understanding of the role of history in the formation of people's identity. From the first days of the school, he prepared several expositions on Germans in Russia, and gave lectures on their important role in Russia's culture and science. In 1996, a museum got a permanent place in a small building on the school campus. In addition, Hertel donated his books to the museum, as the start of a library with a special focus on Germans and Mennonites in Russia.
In July 2011, the museum was re-opened in a new building with an impressive exhibition covering the history of Germans in Russia from their very beginnings there until their re-immigration to Germany and their integration into society.
See more about the museum on the Internet (http://russlanddeutsche.de/).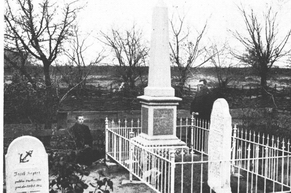 'A man with a mission'
Author: Nataly Venger
Jacob Hoeppner was a Mennonite entrepreneur in Polish Prussia who played an active role in arranging the resettlement of the Mennonites to the Russian Empire. He was one of the first individuals who believed in the possibility and the benefit of Mennonite emigration. With his attitude he inspired other, less decisive representatives of the congregation. His determination and his support for one of the main projects of resettlement started a new age in the history of the European Mennonites.   
Hoeppner was an entrepreneur who rented a small store and tavern in Danzig. George von Trappe, the Russian government emissary who happened to be one of Hoeppner's clients, was impressed by his business skills. He shared information about Catherine II's Manifests and about the possibilities of the Mennonites' emigration. When living conditions for Mennonites in Polish Prussia deteriorated under the rule of Emperor Frederick II, the Danzig congregation encouraged Hoeppner and his colleague Johann Bartsch to visit Russia. The goal of the visit was to clarify the terms of emigration and to find suitable lands for settlement.    
In the fall of 1786, Hoeppner and Bartsch left for Russia. They approved a place for settlement near Beryslav. In the spring of 1787, as a result of the negotiations with statesman G. Potemkin,  'Privileges' was written. The document was signed by Catherine II in 1788.
'Privileges' guaranteed the emigrants favorable living conditions. It allowed for religious expression and self-governance and encouraged the adoption of human rights and economic rationality. Mennonites were promised lands, credits and the right to run businesses. Through signing this agreement, the deputies secured their own future as well. According to the document, they themselves had the right to inherit mills that had to be built with state funding and to own stores, breweries and vinegar businesses.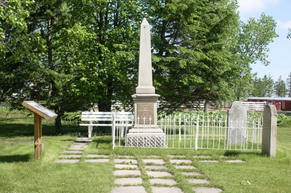 The first group of emigrants went to Russia in 1787–1788.  As they progressed towards Beryslav, the Russian government changed the location of the Mennonite settlement because of threats coming from the Ottoman Empire. The new Chortitza lands were not as fertile as in Beryslav and the Mennonites accused Hoeppner and Bartsch of a fraud. Hoeppner was excluded from the congregation and put into prison. But when the new emperor Alexander I came to power, Hoeppner was accepted back into the congregation. He spent his last years in the Kronsweide colony.
According to the Mennonite Heritage Village in Steinbach (Canada) a memorial was put on Hoeppner's grave in 1890. During the 1960-70's it was moved from Ukraine to Canada as a remembrance to a new stage in European Mennonite history.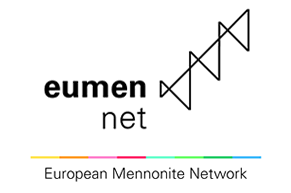 From individual to organized compassion
Author: Frédéric de Coninck
How can we explain why many people in favour of individual compassionate actions towards those in need have reserves immediately we initiate discussion concerning structures dealing with these problems?