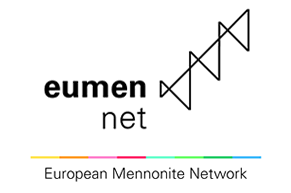 Relying on donations
Author: Beate Zipperer
Translator: Anne Zipperer 
Mennonite churches are financed through donations. In the Ingolstadt Mennonite congregation every member gives a monthly amount of money which they think is appropriate. In this decision the biblical concept of tithing informs many of them.
In our church a small source of income is the renting out of our rooms. For a small contribution a private person or an institution can rent the rooms for seminars or celebrations.
The maintenance costs for our church house, all reparations, fuel bills, and other expenses for special services, concerts or our yearly children's week are covered by the members' contribution.
Offerings
Also, in the weekly offerings during the church service we collect money for the choirs, but also for special purposes and for larger Mennonite organisations,  for example in South Germany: the JUWE (for youth and children's work) and the VdM (Union of German Mennonite Congregations).
But we also collect money for national organisations in Germany such as:
The AMG (Association of German Mennonite Congregations); DMFK (German Mennonite Peace Committee); DMMK (German Mennonite Mission Committee); CD (Christian Service) and worldwide for MWC (Mennonite World Conference).
Because of a responsible way of dealing with the donations and the yearly financial report about its use, we manage to be independent of the state, self-governing, autonomic and to freely service the kingdom of God.